OUR Sleek Open-air design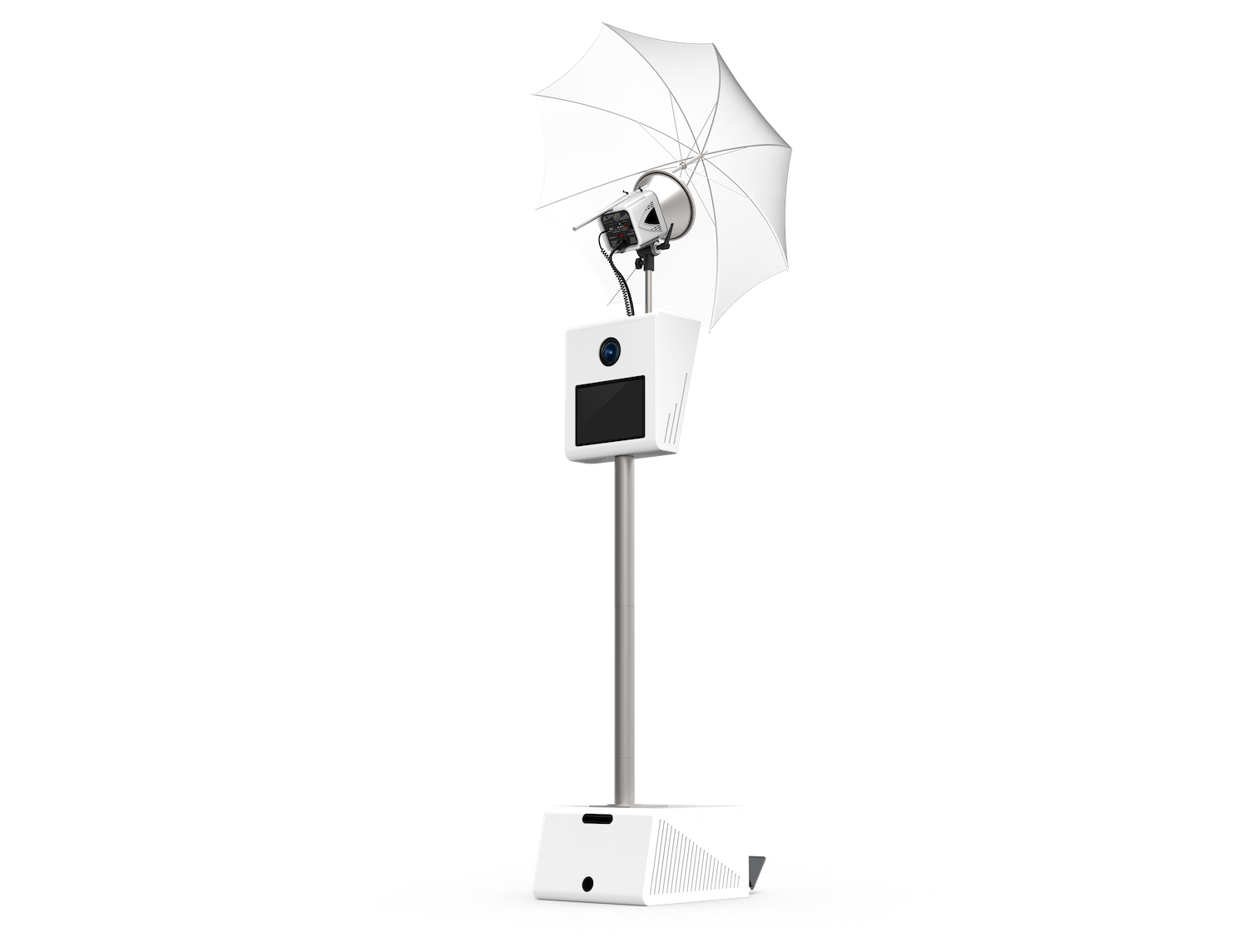 Our professional camera and lighting equipment is housed in a sleek modern tower that will look great at events of any kind.
Frequently Asked Questions
What do you need to set up?
About a 10ft x 10ft x 10ft space with a designated outlet (not a dimmer). Wifi is required for the social sharing features.
Do you have insurance?
Yes!
Can the booth be outside?
Yes, as long as we have a level surface, shade, and power we can setup almost anywhere!
How Early do you arrive for set up?
We will arrive an hour and 30 minutes before we are scheduled to "open". If you need us to arrive earlier, just let us know!
what about props?
We have an ever expanding bag of props that we supply. We pride ourselves in the items we add to the collection - they are all super fun and cute for photos! For an additional fee, we are also able to create custom stick props to match your event.
Do you include backdrops?
Of course! You can preview our backdrops on the Backdrop tab. If you are envisioning something else, let us know, and we can make it happen!
I want to make my own backdrop. Will you bring a stand?
Of course we'll bring a stand! Just be sure to make the backdrop size about 8ft x 8ft. We are also able to work with you on creating a one of a kind backdrop for your event. Let us do the work!
Can the photos from my event be private?
Of course! Just let us know and we'll put a password on the gallery.
How can guests see the photos taken in the booth?
Every photo session will receive a print(s) and/or can text or email digital versions of the strips to themselves directly from the booth.
Do I get copies of all the images taken in the booth?
Yes! We host an online gallery of all the images that you can share with your guests. We can even put together a memory album of all the photos taken at the event, just make sure to let us know when booking!
I have an idea of what I want but I don't see it listed as available on the Packages tab. What should I do?
Contact us and we'll make it possible!
Who knew a photo booth could look THIS good?!